Ecologi | VOSSO®
At VOSSO® we appreciate the worlds treasures above ground as much as below - this is why we always make a conscious effort to recover more than our own carbon footprint and this is done by providing the most sustainable Eco-friendly packaging, gift + business cards (including VOSSO® promotional cards + flyers), all of which are fabricated by wind farm energy using recycled materials - simple, friendly + kind to our beautiful planet!
VOSSO® has a 'Climate Positive Ethos' - planting trees with 'Ecologi'.
Lets Be CO₂ Responsible!
To recover more than our own carbon footprint used throughout our resources VOSSO® plants a ONE tree for each item ordered in our physical + online shop.
This positively impacts against VOSSO® resources used from excavation to fabrication processes, stand fabrication, packaging materials and transportation. 'Ecologi' perfectly resonates with our ethos and we couldn't be prouder to be apart of Ecologi's movement.
Ecologi are funding 1 tree every 2 seconds! 01.01.'22
With 365k+ tco2e avoided  | Certified to the highest standards | Equivalent to 189,000 flights from London to LA.
ONE product =
ONE tree planted
Providing further funding - BEHIND THE SCENES
VOSSO® provides further funding behind the scenes and from time to time we may raise awareness about the importance of planting trees whilst promoting other eco-friendly methods available to help reduce our CO2 emissions globally. During which VOSSO® will further fund selected projects to benefit these great causes.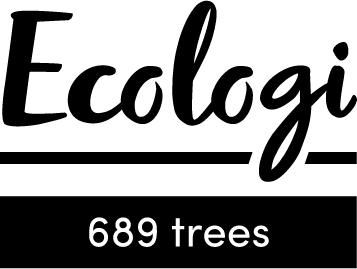 ACCESS to solutions
Did you know it's possible to collectively remove 50% of global emissions
Everyone should have access to the best solutions to help our planet and Ecologi do just that! Want to be apart of this special movement? You can!
It is possible to slow down, halt and even reverse climate change, but it's going to take more influence to help our home.
Respectively; Over 600 million people can afford £5 per month. This means Ecologi can collectively remove 50% of global CO2 emissions and plant billions of trees a year, based on Ecologi's lowest helper plan alone.
Visit Ecologi's 'Collective Action Page' for a full breakdown.